Have you ever been amazed by the mysterious fog that was found in an aquarium? Do you want your fish tank to be as enigmatic?
Today I am going to introduce to you hygger plug and play mist maker.
It's as easy as that, just put the adaptor in the power stripe and submerge it 0.4 to 1.2 inches in depth. As soon as you submerge it in the right depth, the high-frequency ultrasonic will tap water into a natural, relaxing mist No chemical or dry ice is used. Note that the ultrasonic mist maker has to be put in the right depth to achieve the best foggy environment.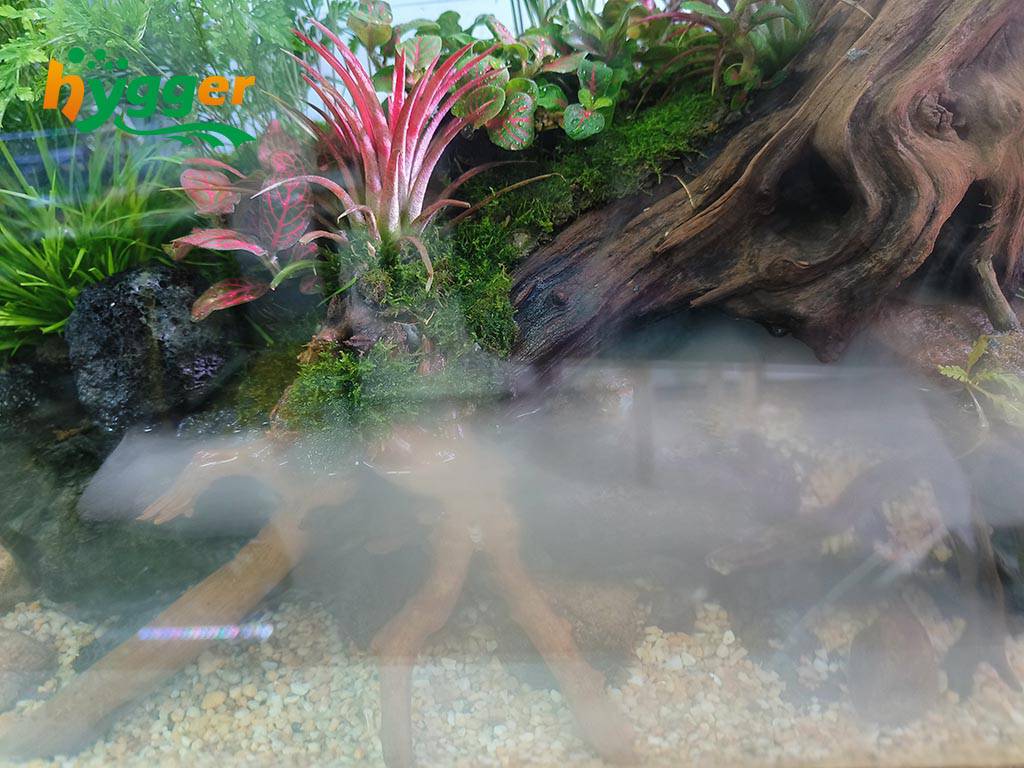 There are 2 types of hygger mist makers – one with 12 LED lights and the other with no lights. The one with 12 LED lights will change colors and show a mysterious glow underneath the fogger. However, if you are a minimalist like I am, you could choose the one with no light.
Please do not touch the chip in the middle of the mist. Although the mist maker will stop working when it's out of the water, please add water to your water features every once in a while as there is going to be a small jet of water shooting out of the mist maker.
This mini mist maker is ideal for aquarium, fountains, ponds, water features, botanical gardens, and more. Let's plug it in and make some exclusive tanks appealing!