Product Features
Advanced construction
According to scientific air principles, the advanced construction is designed.
Extra quiet
This small air pump designed with double glazed sealed structure to drastically reduce noise with suspension shock-absorbing silica gel leg. So it does not resonate with the shell when the air pump is working for fish tank, which effectively blocked the transmission of noises. It is perfect for bedroom aquariums.
Extra powerful
The fish tank air pump makes a ton of air outflow with the advanced construction design.
Energy-saving
Since the latest technology is adopted, the air pump works effectively with less energy.
More durable
The precision design with durable material makes it a long lasting pump.
Directions for Use
There are 2 methods to install the air pump in order to avoid water back-flow.
Method 1: Place the air pump 25 cm higher than the surface of water, shown below.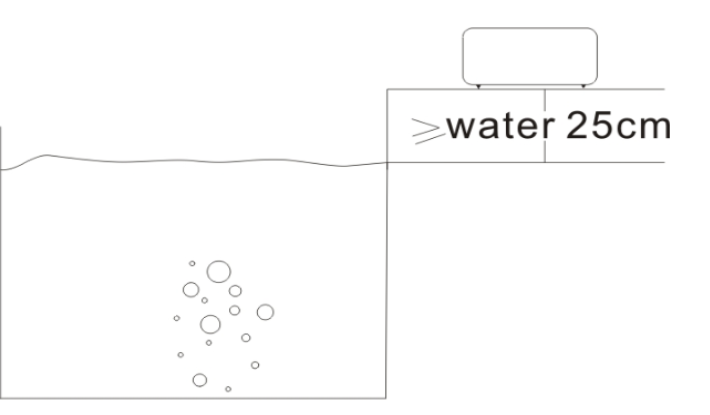 Method 2: Install the air pump with check valve if you want to place the air pump below the surface of water. Check the following picture to learn how to install the check valve.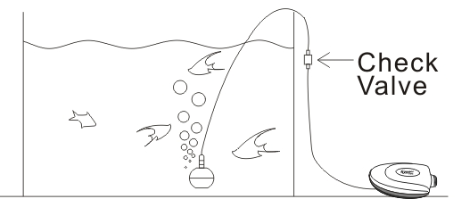 Specifications
Brand: Hygger
Power: 1 W
Voltage: AC 110- 20 / 60 Hz
Max Output: 50 GPH
Pressure: 0.02 MPa
Cord Length: 3.3 Feet
Dimension: 3.5 x 2 x 2 inch
Application: Up to 20 Gal