Product Features
Energy-saving
Created with the latest technology and designed economically, the aquarium air pump works quietly and effectively with less energy.
Ultra-quiet
hygger uses a bearingless motor and extra vibration and noise-dampening systems on the pump to reduce noise to the least. It's silent and perfect for bedroom aquariums!
Adjustable air pump
This aquarium air pump outlet flow can be adjusted. So you can set the air output as needed.
Super powerful
This quiet pump is equipped with 2 outlets to power 2 more aquariums at once. And it makes high output.
More durable
Durable material and precision design make it a long-lasting quiet pump.
Directions for Use
There are two ways to install the air pump for the aquarium.
Way 1: Place the air pump 25 cm higher than the surface of the water in order to avoid water backflow.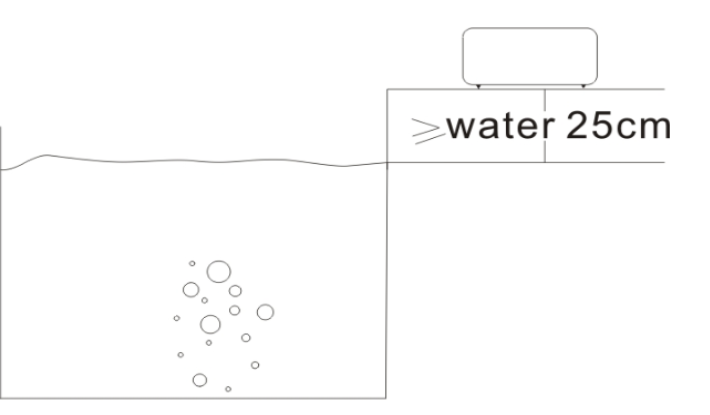 Way 2: Install the air pump underwater with check valves. Check the picture below to learn how to install the check valve.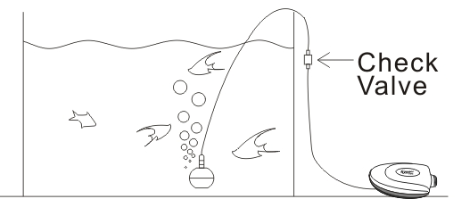 Note: If you want to increase the outlet flow, just rotate the knob clockwise. Of course, the counterclockwise rotation will reduce the outlet flow.
Specifications
Brand: hygger
Voltage: AC 110-120 / 60 Hz
Power: 10 W
Airflow: 255 GPH
Sound: < 30 dB
Pressure: 0.04 MPa
Depth: 6 feet
Cord Length: 6 feet
Application: Up to 600 Gal
Dimension: 7.5″x5.1″x3.9″