Recently, Hygger has a special sale in Amazon for aquarium hobbies. For whom plan to clean gravel in fish tank or change aquarium water, luckily, you can enjoy a 15% discount on Hygger Hand Water Pump. The most importance is that, the offer lasts for one week, from March 7th to March 13th and you can buy it on amazon or directly from the Hygger official website.
If you want to find out more information about Hygger Hand Water Pump, please go to: Hygger Hand Water Pump for Aquarium Water Change
If you want to buy directly on Amazon, please go to Hygger Aquarium Gravel Cleaner, New Quick Water Changer
And here are more Aquarium Cleaners and Water Changer for you to choose from.
To get more Hygger products' coupons to build a perfect aquarium, please go Hygger special events and coupons or click the 'Get Coupons' button on every product page to get daily coupon for the device you like.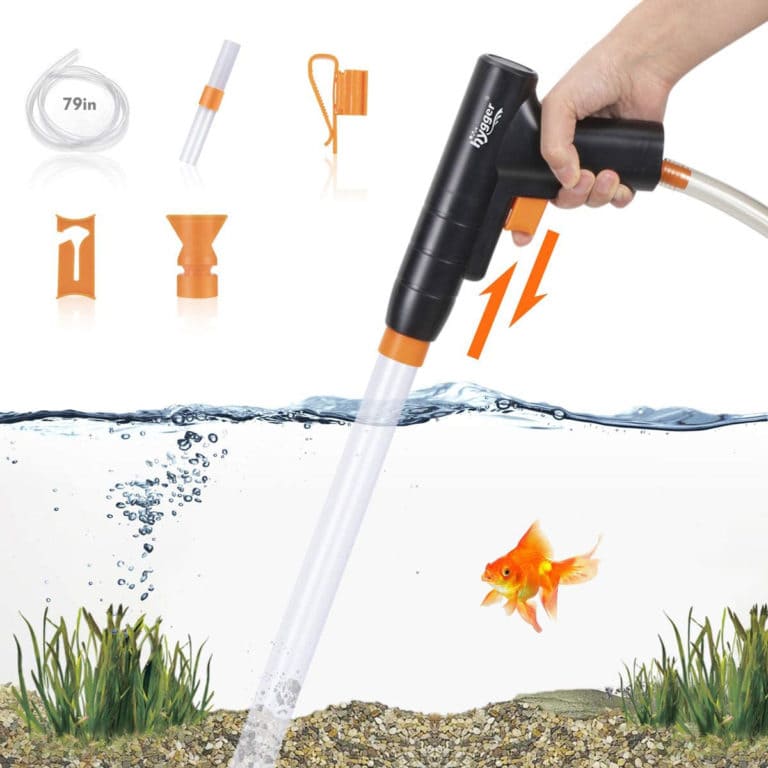 About Hygger Hand Water Pump
Hygger Hand Water Pump is an effective and convenient pump for aquarium gravel and sand cleaning, especially change tank water quickly. It is suitable for both fresh and salt water, and the patented design of the handle provides a comfortable grip while cleaning. This device does not require electricity, and its three components allow user to change its suction power and flow rate.
It is easy to use and install, has a memory function that remembers the setting of the flow rate, so it will automatically shut off when the water level is too low or too high. A simple adjustment switch allows the user to choose the appropriate flow rate for their particular needs. There are also four adjustable settings for pressure: the minimum and maximum operating pressure.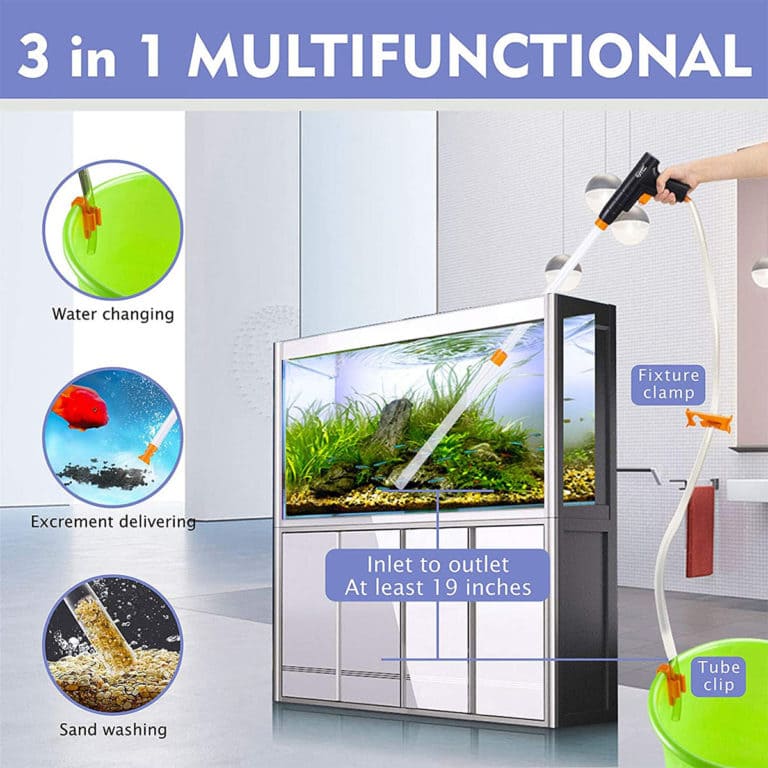 Hygger Hand Water Pump Features
3-in-1 function: you can use it for dirt suction, sand washing and water changing.
Wide application: suitable for various types of fish tanks, with spliced extension tubes 79 inch length, and two-stage splicing combination. Both large and small tanks are suitable.
Unique design: The handle patented design provides a more comfortable grip.
Safe to Use & Energy-saving: No need to use electricity. It can be used in power failure. Though it is a manual operation, it is an effortless and not time-consuming hand water pump .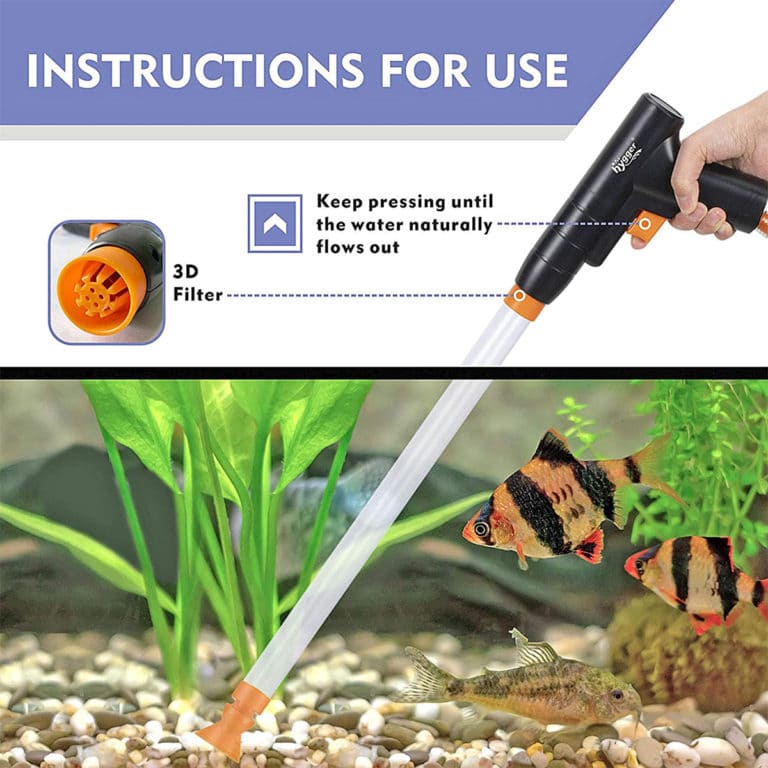 "The aquarium industry covers a large population size, a high percentage of service and service users, a large market size, tight market sales, a surge in service usage, and an oddly high compound growth rate, the market size and need is very large. Hygger has always been committed to providing users with high quality products that are practical, enjoyable and entertaining, and we hope that the Hygger Hand Water Pump will serve as a link, a bridge, to some extent, for users by using a simple and efficient tool, users will be able to communicate with the underwater world they have built and establish a deeper and more pure emotional link." Said Yoyo, the director of product development at Hygger.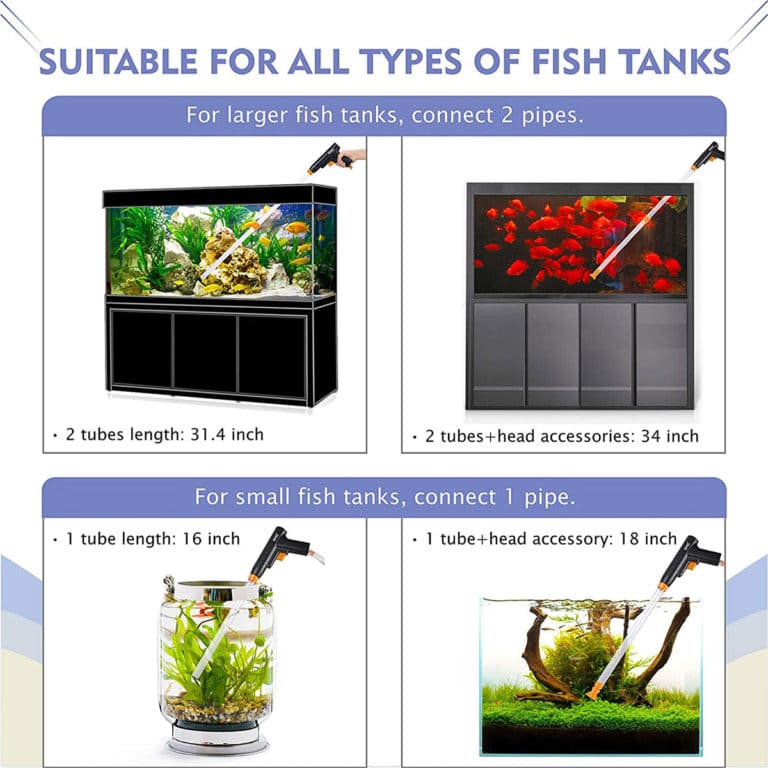 About Hygger
The brand Hygger was registered on Jul 10th, 2018. And ever since then, we have been dedicated to making aquarium products. Our headquarter is located in the most economically active city Shenzhen. We also have Hygger representative office in the United States.
We have been unremitting in the pursuit of new technology and superior product quality. Respect individual and attach importance to the concept of people, which makes our company a creative, free, and open enterprise.
Over 10 years'experience of aquarium products, we have established our own unique advantages in aquarium equipment. Now we are vigorously developing the market in the Western Europe, North America, Southeast Asia, Australia, Japan, and more other countries and areas.
We have a wide range of aquarium products including but not limited to aquarium light, water pump, fish tank, internal filter, canister filter, air pump, aquarium heater, aquarium plastic plants, fish tank decorations, air stone, gravel cleaner, filter brush, bio-ball, sponge filter and so on.
If you want to get the latest news and updates about our products, please visit the official website: Focus on aquarium – A better home for fish or follow us on YouTube, Facebook, Twitter and Instagram.
Media Contact
Email: [email protected]
WhatsApp:+12028664104
official website: www.hygger-online.com
Call Us: (888)-666-0582 (Customer service numer in USA)
Hongkong Office Phone: +852 5370 8252