Focused aquarium enthusiasts are in for a treat! Starting today, Hygger ETL Certification Aquarium Heater is available at an exciting discounted price. The promotion activities last for 5 days from March 4th to March 8th and any customer who buys Hygger ETL Certification Aquarium Heater during this period can enjoy a high to 50% discount. You can buy it on amazon or directly from the Hygger official website. Don't miss out on these great deals and steals today!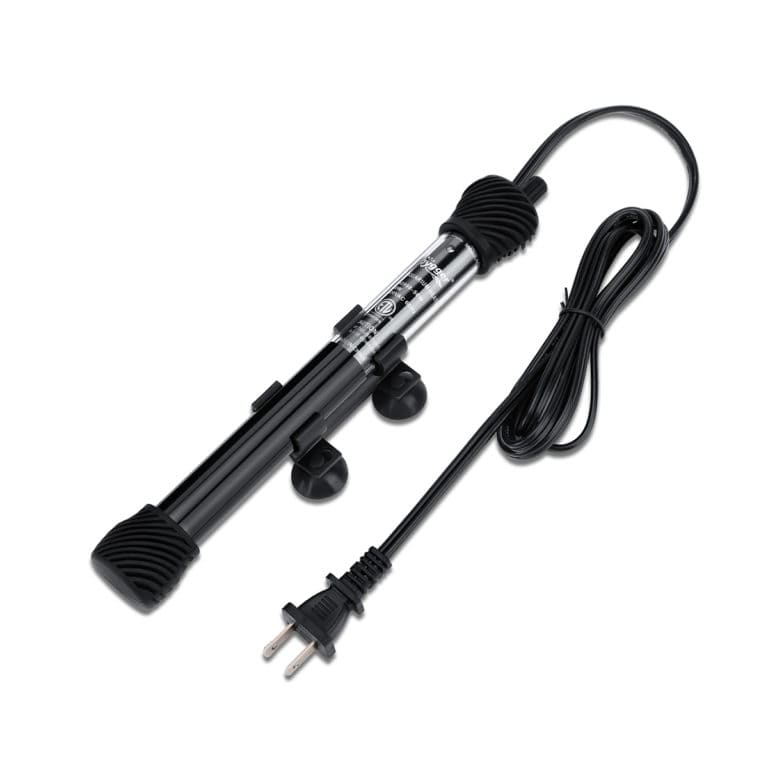 More exact discount information:
Product Name: Hygger ETL Certification Aquarium Heater 50W/100W/200W/300W
Reg. Price: $16.99/$18.99/$22.99/$24.99
Final Price: $8.49/$9.49/$11.49/$12.49
Code: FVXFTFBC
Start Date and Time:2022-3-4  00:01 PST
Expiration Date:  2022-3-8  23:59 PST
Two ways to get these deals and steals:
You can get it from Hygger's official website, please go to Hygger ETL Certification Aquarium Heater
And you can buy it directly on Amazon, please go to
Hygger ETL Certification Aquarium Heater, 50W/100W/200W/300W Submersible Fish Tank Thermostat Heater with Adjust Knob Suction Cup
And here are more Aquarium Heaters for you to choose from, you can get various coupons to enjoy the different discounts.
To get more Hygger aquarium products coupons, please go to Hygger special events and coupons.
About Hygger ETL Certification Aquarium Heater:
This is a submersible aquarium heater with adjusting knob suction cup for coral saltwater and freshwater, it is designed especially for a 15-80 gallons fish tank. Really a very compact ETL Certification heater. Its quartz glass construction makes it shatter-proof and explosion-proof. The built-in thermometer is easy to read and can be adjusted to keep the water temperature at 68 to 93 degrees Fahrenheit. The unit comes with a remote control for convenience. If you're concerned about the safety of your fish, this is the perfect aquarium heater for your needs.
This heater is certified by the Electrical Testing Labs, which means that it is safe for use in aquariums. The ETL mark indicates that the product has passed the US NRTL and or Canada SCC approval test. ETL mark approval has the same effect as UL or CSA mark.
A Hygger ETL-certified aquarium heater comes with a fail-safe system that automatically shuts off when it senses that the water temp is too hot. You can easily buy one online and install it in your tank within a minute.
Hygger ETL Certification Aquarium Heater Features:
ETL Certification: It is certificated by ETL with a quality advantage.
Automatic Stop & Restart: You can set the temperature from 68℉-93℉ to maintain constant and stable temperatures for fresh or marine water, and the exactness is within 2 degrees Fahrenheit.
With Built-in Thermometer: There is a built-in thermometer in the aquarium heater to detect the water temperature.
Durable Quartz Glass: It can be used in fresh water and salt water aquariums.
Fully Submersible when working, easy to hide in the fish tank.
Over Heat Protection: automatically shut off once the water temperature is over 93℉.
"Hygger has always focused on the user experience and insisted on providing consumers with high-quality products and services with a sense of well-being. today, it is a time of change, in which both a company and an individual should and must fasten the safety belt. So for the aquarium industry, what is a seat belt? In my opinion, all things that have security are seat belts.
These things that have security are of course also common and essential items for aquarium hobbyists, for example, this product is starting to be heavily promoted at this stage, Hygger ETL Certification Aquarium Heater, which is more sensitive to water quality and fish, and can provide a constant temperature aquatic environment for fish." Said Yoyo, the director of product development at Hygger.
About Hygger
The brand Hygger was registered on Jul 10th, 2018. And ever since then, we have been dedicated to making aquarium products. Our headquarter is located in the most economically active city Shenzhen. We also have Hygger representative office in the United States.
We have a wide range of aquarium products including but not limited to aquarium lights, water pumps, fish tanks, internal filters, canister filters, air pumps, aquarium heaters, aquarium plastic plants, fish tank decorations, air stone, gravel cleaner, filter brush, bio-ball, sponge filter and so on.
If you want to get the latest news and updates about our products, please visit the official website: Focus on aquarium – A better home for fish, or follow us on YouTube, Facebook, Twitter, and Instagram.
Media Contact
Email: [email protected]
official website: www.hygger-online.com