Description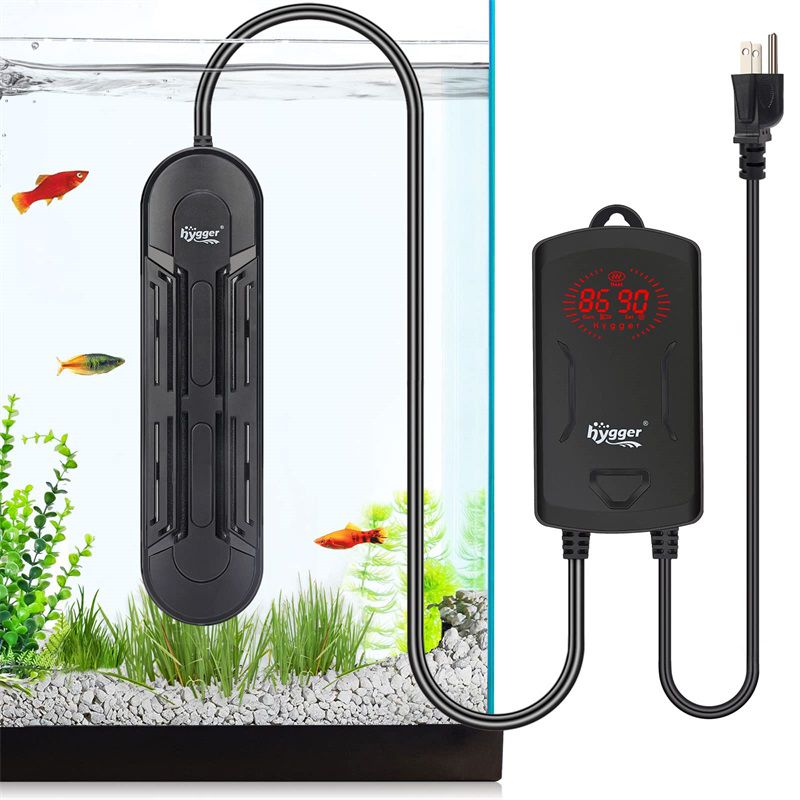 hygger submersible aquarium heater has a double heating element, use explosion-proof quartz glass and a high-temperature resistant nickel-chromium heating wire combined to distribute heat quickly, and efficiently to create a comfortable aquatic for your lovely fish. This fully submersible water heater also features an adjustable LED digital controller that displays real-time water temperature and set temperature.
Features of hygger 001 Aquarium Heater
. Built-in dual temperature probe.
. Adjust the temperature from 59 to 93 °F (15–34 °C).
. Preset prevents too high-temperature setting.
. PC plastic guard is high-temperature resistance and protects fish to get burnt.
. 500-watt heater suitable for 66–120 gallons marine and freshwater tanks.
. 800-watt heater suitable for 80–190 gallons of marine and freshwater tanks.
. Multi-function: 1. temp setting remembers 2. running-dry protection 3. overheating protection.
. Pressing and holding the button for 5 seconds changes it from F to C readouts.
Directions for Use
1. Please unplug the heater and let it cool for 15 minutes first before you perform a water change or take out the heater rod.
2. The heater must be fully submerged underwater at least 5 inches all the time, the plastic guard will be melted if the heater exposes to the air when it's heating or not cooling down.
3. Keep water in circulation for better distribution of the heat.
4. It's essential to keep it off the gravel or sand as the difference in heat conductivity between the water and substrate could result in the heater glass cracking.
Specifications