Product Features
Ergonomic Handle for Easier Maneuverability
With the dual-sided magnetic design, the hygger aquarium cleaner brush makes it a breeze to wipe the outside while the tank's inside is simultaneously cleaned, it is easy to move up and down to clean the tank walls. You can effortlessly follow the outside handle to make cleaning incredibly easy and enjoyable while saving you time and effort. The grip has a nice touch and won't slip on wet hands. The magnetic brush will float to the top when you release it, and the powerful magnetic force will guide it to reconnect with the outside magnet.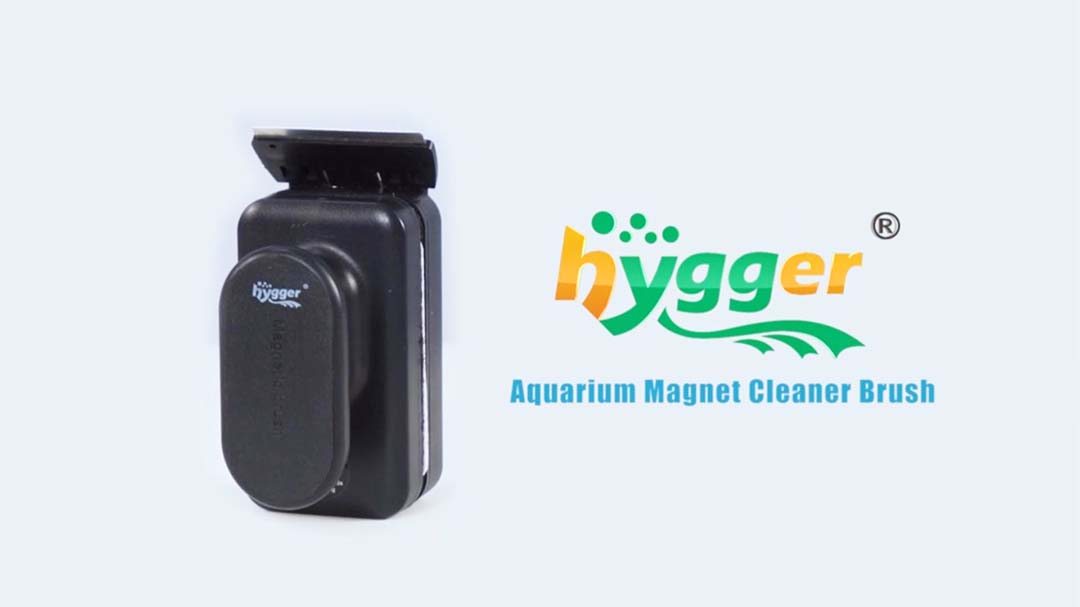 Fish Tank Cleaning Scrubber
The aquarium cleaner brush consists of two two-piece magnetic brushes, An inner brush has a velcro-hooks surface to scrub the algae off the glass, and the handle brush has a felt pad surface that can wipe dust and water stains from the outside of the tank. You can smoothly move it up and down and also go around corners to the other side. The working surface of the stainless steel blade is designed with rounded edges, it is safe for the fish tank and the user.
Double Sided Magnetic
Adopt premium quality neodymium magnet, the cleaner brush provides strong magnetic force ensuring that both sides brush fit with the aquarium firmly and tightly. It makes cleaning more effortless and smooth and works great on glass tanks up to 3/8″ thickness.
Detachable Scraper
hygger aquarium cleaner brush comes with plastic and stainless steel blades. It can be quickly replaced by just pressing and pushing the scraper out. Please be careful with your hand when you replace the sharp blade.
Auto Floating Design
The inner brush floats to the top of the tank if it accidentally falls into the water. Which can be easily guided re-grip by the outside magnetic pull and you can get it back without sticking your hand in the water.
Directions for Use
Use Tips
1. Align the snaps and push the blade in from both thumbs.
2. Push the button and push the blade out from the thumb on one side. It takes a little force to remove the blade.
Notice
1. Please make sure the thickness of the glass before you buy it and select the correct model.
2. Prevent the scrubber from sticking to sand and other particles could scratch the aquarium.
3. After each use, rinse the cleaner to remove any debris or particles that may have accumulated on the pads.
4. Do not immerse the metal blade in a saltwater tank for a long time to prevent rusting.
5. The magnetic force is strong, please do not directly merge the two pieces. Otherwise, it will be difficult to separate. Please use plastic sheets or cardboard to separate two pieces of the magnet when not in use.
6. Since the product contains magnetism, so keep away from watches, TVs, magnetic cards, and other items.
7. Keep out of reach of children.
Specifications