Product Features
Multi-stage filtration
The aquarium internal filter provides mechanical and biological filtration cycles more than 6 times per hour, to maintain a clean aquatic environment for your fish and invertebrates. Activated carbon filtration media removes harmful substances. Filtration media helps beneficial bacteria's cultivation. Suitable for shrimp, betta, tropical fish, and planted tanks filter.
Note: The water inlet is very small and will not suck small fish.
Water change function
Hygger's innovative aquarium filter allows for quick and easy aquarium water change. Rotate the outlet tap to change the water out of the tank by the included hose ( 47.2 inches ). But only part of the water can be replaced. It meets the scientific fish keeping requirements that all the water will not be pumped away at once, allowing the fish to adapt new water environment.
Note: The pump is very quiet, and it will not disturb the fish when changing the water and filtering.
Directions for Use
1. Wash the internal filter cartridge and filter media with tank water every two weeks to remove detritus.
2. Change filter media monthly.
3. Wash the entire pump monthly.
Steps to Wash the Entire Filter Pump:
Step 1: Remove the pump from the filter, then pull apart the pump cover and remove the impeller unit from the motor.

Step 2. Wash the impeller and clean the pump from within, then reassemble it.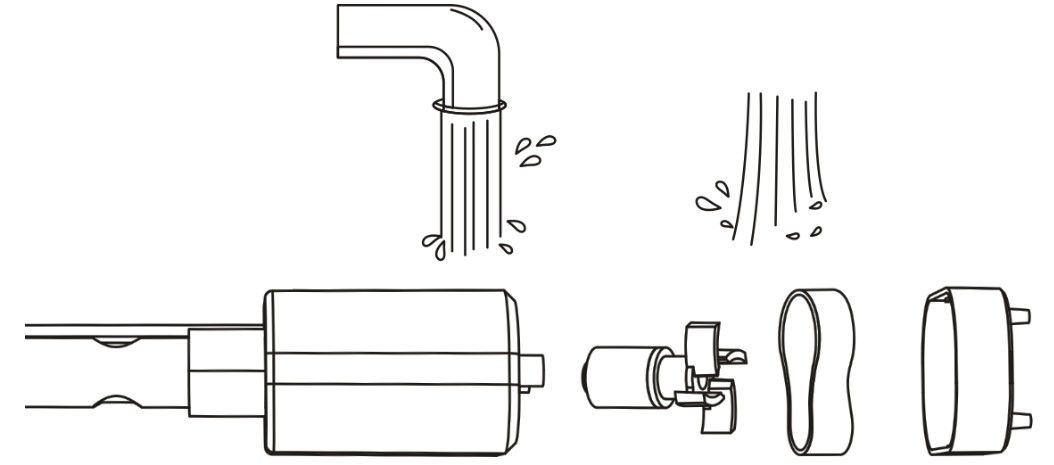 Note: Please gently wash the inside part of the pump.
Specifications
Brand: Hygger
Model: HG-985
Power of water pump: 110 V, 60 Hz, 3 W
Max flow rate: 60 GPH (220 LPH)
Recommended Tank Size: 10 Gallons (38 L)