Do you find taking off the aquarium light from the aquarium annoying every time you do the water change? Do you want to have an aquarium light that can be fitted both to the back and to the side of the aquarium?
Today I am going to introduce to you our new clip-on programmable LED light.
First of all, the body of the LED light can be slid off from the clamp. So it will be easier for you to make enough space for water changing.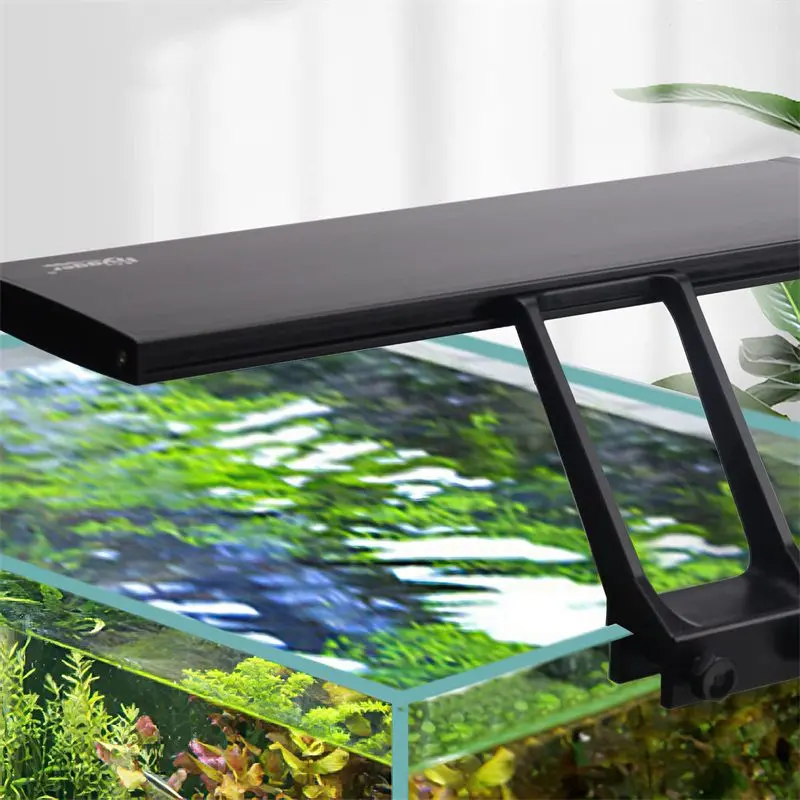 Second, with 2 slots in both the long and the short side of the LED light, you can assemble the light at the back or the side of the aquarium. This is one very user-friendly design that beats the majority of clip-on lights in the market that can only be put either at the back or the side of the aquarium.
Yes, there aren't enough clip-on options for aquarium lighting, especially with built-in programming for sunrise/sunset and lighting bright enough to grow plants.
Third, this is a programmable LED light. It has two options for you to choose from: default mode and DIY mode.
Default mode:
Orange light (sunrise) is from 6 am to 8 am; White light is from 8 am to 6 pm; Blue light (moonlight) from 6 pm to 10:50 pm; The 24/7 lighting aquarium lights are off the rest of the time. The overall default period can be delayed or advanced.
DIY MODE:
3 Duration
In DIY mode, you can choose how long the lighting is going to last as per your request. It can last for 6 hours, 10 hours, or 12 hours;
5 Levels of Brightness
There are 5 levels of brightness for you to choose from to better showcase your waterscape and grow your plant.
7 Colors
By simply clicking on the M key, you can choose from White, Red, Blue, Green, Purple, Orange, Cyan, Cycle Color (No Brightness/Timer Selection).
Last but not least, Let's take a look at other outstanding aspects of the light.
1. the HIGH-QUALITY LIGHT:
The hygger aquarium light is soft, and the color rendering index is close to natural light. It avoids the discomfort caused to fish and viewers by stroboscopic. Using high-quality 2835 + 5050 model lamp beads, the LED light has a long service life of at least 50,000 hours. Very easy to maintain.
The LED light is also water-proof, no need to worry about water evaporation or water drops.
2.Suitable for Different Glass Thickness
The clip-on LED light can be used on fish tanks with different glass thicknesses as long as the glass is not thicker than 0.9 inches.
This is an energy-saving LED light that can bring the true color of the fish and plants!
If you want to learn more about coupons for Hygger aquarium lights, you can check our coupon code on Wethrift.