A fish bowl can be used to keep small fish, like betta fish. But do you still remember that a fish bowl can also be used as a game prop? Have you played the game with your friends? Welcome to share your feelings in the comment! But, in addition to being a small aquarium or game prop, a fish bowl can be upcycled for decors or other purposes. Sound fantastic? Then just continue reading, this article will give you creative fish bowl ideas.
Content Table
Upcycling ideas of a fish bowl
Making or decorating something by ourselves is enjoyable and gives us a sense of satisfaction and achievement. Do you think so? Next, this segment will share some upcycling ideas for a fish bowl, some are DIY.

1. Fish bowl aquascaping
Do you get a surprise when you see fish bowl aquascaping? But you are not dreaming! A fish bowl definitely can be used in aquascaping, rather than only fish tanks. However, you should choose suitable plants and fish bowl decorations. In addition, preparing aquarium soil is vital if you plan to keep live aquatic plants. The aquascaping steps can be as follows.
Add the aquarium soil to the fish bowl first. After that, you may need to trim your plants. Then you can place the live plant into the aquarium soil, the aquascaping tools kit can help you a lot. In addition to aquatic plants, it is feasible to create some other decorations, such as building a hill, bridge, or tree.
For example, you can build a tree with the help of drilled wood. After properly placing the wood in the fish bowl, you can plant some moss on the wood. At last, add water to the fish bowl. Seeing that the aquarium soil is loose at present, thus, you should be careful here. It is better to make the water flow into the fish bowl slowly and gently. Besides that, if you are passionate about building aquascape for small tanks, Build Simple Aquascape For 5 Gallon and 10 Gallon Tanks will give you some guidelines.
2. Plant carpet
If you have seeds, you can try to grow aquatic plants in a fish bowl. Firstly, soak the seeds in water for a few hours (maybe the next day). Then, add aquarium soil to the fish bowl. Afterward, sprinkle the seeds above the soil. Next, place a level of aquarium soil again and add water reaching the top of the soil. Finally, cover the fish bowl with a cloth. In the following 3–5 days, it is vital to keep stable humidity. The seeds will sprout and form a layer of green carpet in the end. And you can introduce some small fish, turtles, or shrimp to the fish bowl.
1. DIY-themed planter
If you have an old fish bowl, do not just leave it unused or throw it away in a hurry. The bowl can be useful in another way! You can build a DIY-themed planter. Sounds not bad, right? Exactly, succulent plants or woodland creatures are great options. Just choose whatever you like. After finishing, you can keep the DIY-themed planter or send it to your friend. Also, keeping aquatic plants in the fish bowl is a great alternative.
2. Decorative gadget
Fish bowls can be upcycled into decorative gadgets for holidays, weddings, or mini aquariums. For the former two – holidays and weddings, you can add some colorful eggs, flowers, twinkle lights, and other ornaments. Besides that, the beach-themed decor is a wonderful idea too. On the other hand, if you want to keep the fish bowl as a decorative gadget for your aquarium, you can just landscape the bowl and place it in the aquarium. It is relatively easy. Nonetheless, the aquarium should be larger than the fish bowl.
1. DIY candy dispenser or jar
Making a DIY candy dispenser needs some tools, such as power tools, a wooden box, or a cardboard box. It requests you to know how to use power tools. But a special DIY candy dispenser can be used in festivals, like Halloween. If you think making a DIY candy dispenser is difficult for you, you can also keep it simple. Just keep your fish bowl as a candy jar. Or you can draw or write something you like on the fish bowl.
2. DIY snowman
Do you want to build a snowman? Come on let's go and play~ Have you ever listened to this song – Do You Want to Build a Snowman? Are you eager to get a snowman that will not melt? If so, good news for you here! A DIY fish bowl snowman can make your dream come true. Then how to get one? Exactly, you should prepare adhesive, fake snow, three round fish bowls of different sizes, and other decorations. Then, place the fake snow and decorations into three fish bowls. Next, stack three fish bowls on top of each other.
In the end, you can wear a hat for your snowman. It sounds interesting, right? Just do it! After finishing, welcome to share pictures of your snowman in the comment!
3. Vase or flowerpot
You can plant flowers in your fish bowl. Then the fish bowl will be turned into a vast flowerpot. It means you can plant the flower in the water. And the process is straightforward. First, clean your fish bowl. Then, trim the flowers to a perfect height. Finally, place the flowers into your fish bowl. On the contrary, you can also grow flowers with soil. For this case, you should add some soil to the fish bowl in advance. Next, place the flowers into the soil. And remember that don't water your flowers too much.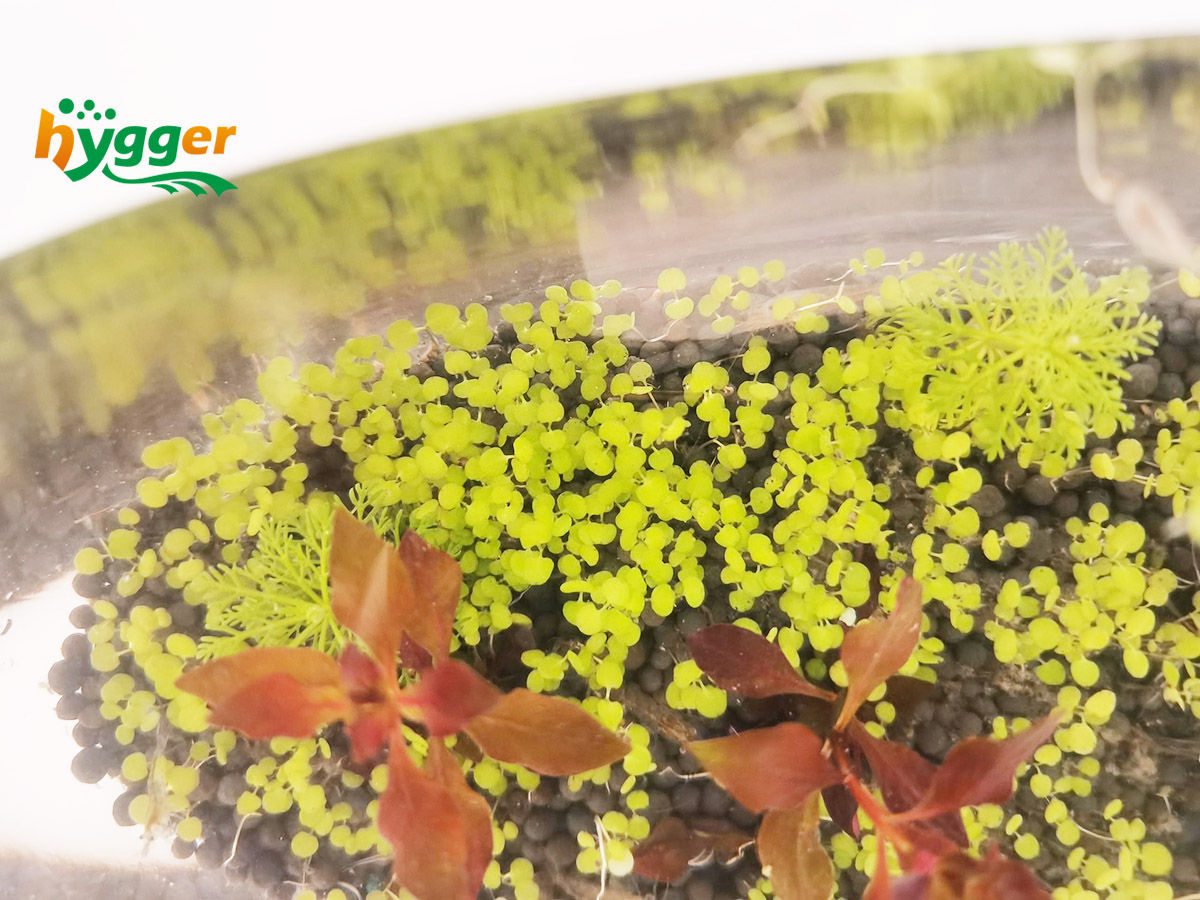 Storage use
1. Storage jar
Do you still leave your coin lying around? You always can not find your aquarium supplies? Or are you always confused about where to place your jewelry and accessories? It is time to make some changes! Here is a creative method – build your fish bowls as a storage jar, such as a coin jar, aquarium supplies jar, as well as jewelry and accessories jar. However, to make the storage jar more appealing, you can decorate it with a scarf or draw something on it.
2. Candleholder
Building a candleholder is money-saving and time-saving. It just takes you a few minutes. And the glitter will be extremely beautiful. Moreover, the procedure is effortless. Just clean the fish bowl, and properly place the candle. Then an ordinary candleholder is finished.
Other use
1. Kitchen utensil holder
Is your kitchen in a mess? If your answer is "Yes", a kitchen utensil holder can help you out exactly. Meanwhile, keeping the kitchen utensils tidy may make sense in improving cooking efficiency. It can be done in two steps. In the first place, cleaning your fish bowl is necessary. The final step is putting the kitchen utensils into the fish bowl.
2. Pet water bowl
Provided that you have adorable cats or designer dogs, it is feasible to turn the fish bowl into a water bowl for your pets. Not only it can make good use of old fish bowls, but also it can stock sufficient water for pets. In summary, which one do you prefer among all ideas mentioned above? If you do not like any of them, it does not matter. You can upcycle your fish bowl according to your thoughts.
After reading, want to have a try? Exactly, it will be an excellent experience. All right, that is all for today. Do you have any other ideas to make good use of a fish bowl? Would you like to share it with us? Feel free to leave your brilliant ideas in the comment! Finally, thanks for your reading!